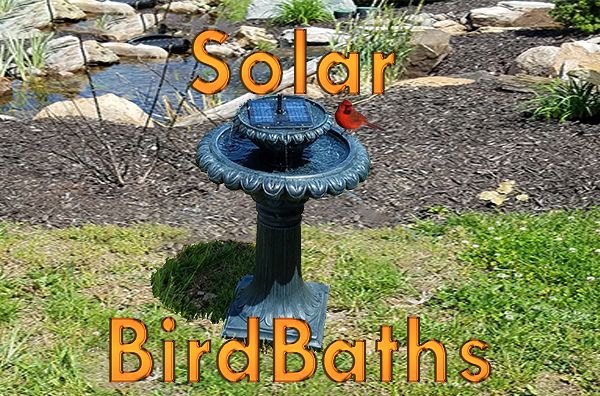 Solar Powered Bird Baths
Solar Bird baths are an excellent alternative to simple standing water bird baths. It will provide running water that attracts more birds than an average standing water bird bath.
There will be no stagnant water, lowering the risk of mosquitoes.
Simply place your bird bath into direct sunlight and watch the birds flock to your solar power bird bath. The unit charges by day and aluminates your yard by night.
These units have a built-in Lithium battery, four LED lights and a photocell that will let you enjoy up to six hours of night time or cloudy day operation.
---